Crowdfunding Success For Musicians
Crowdfunding Success For Artists
Introduction
Crowdfunding….A Word that we have all heard occasionally and a real method to get the desired amount of money for a project, today we will approach crowdfunding in both, general aspects and the specific aspects for an artist so that you can and will be able to set yourself a funding amount goal and record your upcoming album.
Crowdfunding came into popularity at a time when it was desperately needed. As traditional loans became nearly impossible for new companies to get, and investors became a lot more careful and aware of what kind of projects they where investing their money into, Crowdfunding became a new real way to fund a business or a project through a different path and achieve the results desired.
What is And How Crowdfunding Works
Crowdfunding is a win-win situation for both those seeking funding and those providing it. Those seeking it get the funds they need for their project, while those providing it get the satisfaction of knowing they are helping a fledgling company or product while potentially receiving an interesting benefit from the project's founder.
Crowdfunding's brilliance lies in a few features:
The company or project typically does not have to pay back the investment they received, this is a very beneficial fact for companies that are at the start-up Stage as having to pay loans can cripple or even in some cases ruin a whole project.
Due that funding is spread out between hundreds, or even thousands of investors, no one as an individual or company will be taking any risk in the company's potential failure, a very common reason why investors do not invest is because they do not see the future clearly for the project or they just not see it at all, therefore they back off to avoid losing money.
You keep a %100 control and ownership of your company, traditional investing is basically a sharing money situation which in the case of crowdfunding this just simply does not happen at all, you won't lose any of your company to investors and you won't have to give a venture capitalist any control over it.
As we said before it is a Win-Win as for those seeking it and those providing it get the satisfaction of knowing they are helping a fledgling company or product while potentially receiving an interesting benefit from the project's founder
In our case we are going to most probably request a good amount of money and there is an important aspect to this matter:
If you do not meet your funding goal, you do not receive anything at all for example. You request $10,000 USD and only receive $9,999 USD you will not receive a cent, and the reasons why this happens and it is done this way is:
Getting rid of uninteresting projects, no one would fund a project or a business with a dull or not-well explained goal or purpose (we will teach you how to call people's attention and making a good presentation for your funding project at the Promotion And Presentation for your Crowdfunding) and this is done so that those projects that areinteresting and well planted receive the attention they deserve.
It prevents from asking for an amount that surpasses needs, remember that the more you ask for the more likely it is you won't receive a cent.
Benefits as an Artist
Crowdfunding campaigns are a great way for musicians to raise money for studio and mastering time or touring funds, but they are also large undertakings that involve a lot of planning and preparation.
Many crowdfunding campaigns fail due to poor planning or unrealistic goals. But with some insight from bands that have pulled it off successfully in the past, your band can be all the wiser.
Although it might seem obvious by now, the most useful tool for you as an artist here is the money you can earn through crowdfunding, no matter your goal whether it is for your upcoming musical project, or if if you are starting off in the music career and you are in the need of a budget upgrade for recording your first album with a professional team of producers, this is a must-consider tool that has proved to work in the past for many and helped them take the first steps.
There is also a second benefit to this, many people who support crowdfunding keep track of the project, if you are a musician this can even lead to gaining a couple of fans or just attention from people, this can help in the near future as they will probably want to listen to your finished album or project.
Let's teach you the secrets to setting up your crowdfunding project in order to give you the best possible results and meeting or even exceeding your funding goal.
Let's get started…
Getting Started
There are different sites to post a crowdfund and these all have different rules but share in common the already mentioned points above about investment process and ownership.
Let's mention the most basic steps to setting up your very own crowdfunding:
Create your initial project: Introduce yourself and your goal, what is it that you want to achieve and why, of course in an organized and detailed explanation, and how the money is involved in the process of achieving what you want.
Time Limit: Set a time limit that can range between 1-90 days, remember that the longer it runs the higher the chance for your crowdfund to reach the desired goal.
Promoting: In order to receive the most possible backers, when they contribute to your cause the money is placed in a temporal Escrow account and then it is released when you have achieved your fund raising amount or time has reached a limit meeting a successful end.
Popular Crowdfunding Sites
First and most important is to pick a good crowdfunding site, let's take a look at the most popular and used ones and talk a little about each one.
Kickstarter
Perhaps the most used crowdfunding website as it was the first one to be launched and turned quite successful back in 2009 and has raised millions!
Here are the aspects to take into consideration:
Creators keep 100% control and ownership. They do not have to give up any ownership of their company, nor any share of their profits. All funds are donated by backers with no expectations of monetary gain.
Kickstarter charges a 5% success fee, but you'll only have to pay if your project is fully funded. So keep this in mind and account for the fee when you set your funding goal.
They accept pretty much anything, anything you can think of that needs funding even if it is a personal objective as long as you prove that you used the money for what you requested it they will not discard it, although due to their high weekly traffic they only accept 60% of the updated projects.
Indie GoGo

IndieGoGo is very similar to KickStarter although it is a bit more geared toward creative pursuits than other sites but still accept physical products funding.
Here are the aspects to take into consideration:
Same as with kickstarter, you get to keep %100 ownership of your project or product.
Success fee is 4%, lower than some others. If you don't meet your goal, the fee is 9%. They also charge a 3% processing fee for payments from credit card and PayPal.
Unlike other sites, you still get to keep any money you raise, even if you don't meet your goal. However, if you opt for the Fixed Funding option, you must reach your goal in order to keep any money.
Although they organize their site and search tools well, the fact that they accept anyone – including individuals seeking funds for a new car – makes it hard to get noticed through it all.
CrowdCube
Based in the UK, CrowdCube is different from your average crowdfunding system. Rather than offering donation-based funding, CrowdCube works more like traditional investment, where you must give up a percentage of your equity to backers.
Here are the aspects to take into consideration:
You must give up a percentage of equity to your investors, meaning you do not own a %100 of your project anymore.
There are no listing fees or membership fees, but they do have a 5% success fee, plus a solicitor fee and admin fee, plus 0.5% of the total raised for payment processing.
You must have a business plan and financial forecasts available in order to be "investment ready".
CrowdCube is a great place to try if you have previously attempted to raise funds and have been unsuccessful, as you are partitioning some of the equity of your company it can call a bit more of attention, it works very well for companies and products that will generate a good income.
RocketHub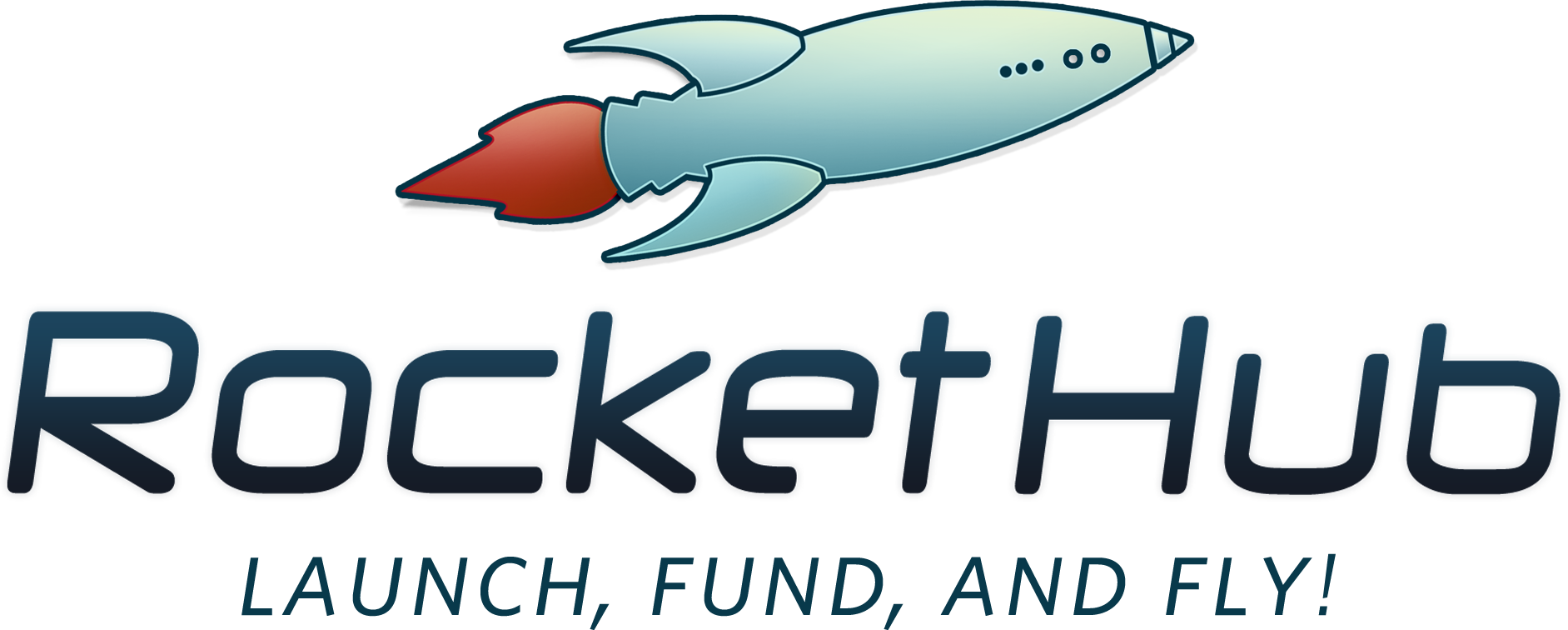 RocketHub is the most friendly system out of the for as you do not need to worry about large fees and worrying if you meet the desired fund amount to be able to get your money, you get to keep what you raise whether or not you reach the goal.
Here are the aspects to take into consideration:
Launching a project is free.
You get to keep all the funds you raise, even if you do not meet the goal.
Lower fees than most other sites. 4% success fee if you reach your goal, or 8% if you don't, plus 4% credit card processing fees.
Fastest payouts in the industry. They pay on the first Friday after your project ends. It takes approximately 5-10 business days in most cases.
Potential to have A&R (Artists and repertoire, usually talent scouters very strong aspect to consider in our case) fund your project
Patreon

Patreon, funded in 2013 is probably the most used by artists of all kinds, from graphic designers to independent music producers in all genres
It's completely free to sign up and create a page. Patreon sends funds collected to you on the 5th of the month, right to your bank account. Patreon does take 5% and any additional credit card fees, ranging from 2% to 4%.
Here are the aspects to take into consideration:
While your project is in action, you are able to communicate and share updates with the group of super fans on the page.
You're able to change or edit your goals at any time.
You can click and download your Patron Manager (database of patrons) at anytime for your own needs/use.
The only problem is that discoverability of your project is very unlikely as it is very saturated platform, but this applies to almost all major Crowdfunding sites, I recommend Patreon as it is very versatile and you can offer a multiple number of rewards or paid-for offers.
Now that we have checked some of the best options and possibilities you have for starting your Crowdfunding, let us take a step forward and Set a Goal.
Your Goal
Setting a proper goal is critical, your goal has to be as close as possible to the amount of money that you need to receive as just a few bucks can make a difference in the last moment, as you know if the goal is not met, usually the backers get their money back and you do not receive anything.
The reason is very simple and that is so that only quality projects get funded.
Another reason that plays a big part is so you do not ask for more than you really need and avoid any kind of scam, you can't ask $5,000 USD just for an album artwork!
When you set your goal, figure out, in detail, how much money you think you will need. You can then add around 25% on top of that to cover any unplanned expenses and to cover success fees, processing fees, etc. If you think you need $1,000 total, you can ask for $1,250. If you think you'll need $10,000, ask for $12,500.
Once you know the amount of money you are going to ask for, take a little while to write the description and ensure it is convincing and well explained as it will be basically a presentation card for people to decide whether or not to invest on your project.
Now that you are all set, you have picked a site where to upload your petition or project request and have the goal amount and a good description let's talk a little about how to present it and promoting it to attempt to boost the amount of backers as much as possible.
Presentation and & Promoting your Crowdfund
Presentation
As we have mentioned before it is very important to add a good description, but that is not all there is to a good Crowdfund request, a very common used method is a Video Presentation.
A good video presentation is that which is convincing and generates the drive in people to contribute to you cause, in our case maybe uploading a good video with average sound quality of you our your band performing is a good attention call for backers:
Here are some good general tips to take into consideration when making the video and how to handle it:
Focus on the most important elements of your project.
Use music and pictures to connect with your audience. Try to select media that really fits with your project's theme.
Let people know why they should invest in your project, and what you feel it means to the world to get it out there.
Try to be a little relaxed and fun. If you're "all business", people are less likely to be interested. If you're friendly, more people will want to invest in you.
Keep the video between 1 and 5 minutes. People will get bored if your video is too long.
Explain that if you aren't fully funded, you get nothing, so ask them not only to contribute, but to share your project with others.
Let people know why they should invest in your project, and what you feel it means to the world to get it out there.
Depending on which website you picked for uploading your video presentation there will be some different aspects for it but some of the general terms are:
Videos must be 500MB or less
Must be MOV, MPEG, AVI, MP4, WMV or FLV format
Also remember that if you upload photos they portray a message, don't upload your band or you just chilling, take a good photo of yourself working and loving what you do, as that shows a more convincing aspect to invest in you, best way to get creative and come up with a method to convince people is imagine yourself in their shoes, what would you like to invest on and why.
Promoting
This is the tricky bit, as we mentioned, sometimes we do not get the attention we deserve and having a great presentation will be useless if we are not generating the traffic we should for our crowdfund.
Let me give you some general tips to generate some viral buzz on your funding first and after this general aspects, I'll give you very accurate and success-proven tips exclusive for musicians.
Social Media: We can use it to generate interest, not only that but giving it a little bit of general exposure through friends and family or any online communities we belong too.
A great way to start is creating a Facebook Page for your crowfund project, post constant updates related to your crowdfunding and remember to tag, if possible, people to share the post (ask them beforehand if they want to help you)
Another great site is Twitter, use a lot of hashtags related to your crowdfunding and make an investigation of which ones are the most searched that you can use for your need, share updates and if you have some friends who use Twitter ask them to retweet as much as possible your account updates to spread the word a little.
Create a video and upload it to Youtube make a prior script and explain to the camera what your crowdfunding is about or follow the tips we mentioned before to create a video of your band or yourself during a performance or just playing your favorite songs, after you have uploaded it share it on your facebook and twitter accounts.
Rewards: The second and very important aspect in promoting your crowdfund is Rewards, most sites allow you to offer some kind of interesting perk after a certain amount of money they donate.
Remember to check first what the website allows you to give away beforehand, to avoid any misunderstandings and to ensure you can run your crowdfund successfully without any issues.
Some good ideas for rewards are:
Give backers at certain levels an advanced copy or pre-release version of your product, in our case you can send them little bits of your new upcoming album or some sort of coupon to exchange it for a free song when the album is released.
Offer interesting perks at all levels of funding. If someone only has $5 to contribute, offer to place their name in your movie's credits or on a special page on your website in our case if they offer the price for the album or a bit more send them a signed T-shirt thanking them for their contribution, it will look very professional and also leave a great impression.
Successful Tips For Musicians
Let's now go more into detail with some tips exclusively for artists and musicians:
When doing a video presentation or any sort of interview, Be yourself it will prove more beneficial and convincing, being honest, or staying true to yourself, your campaign needs to have your fingerprints – your personality, humor, beliefs, goals, etc. – all over it.
Communicate with your fans, tell them how much effort and planning it takes to launch a crowdfund, and how you all dedicated time and planning to it to make it a successful project so that you can take the next step into your artistic career.
People usually assume this things are not that hard or complex, or simple ot achieve in some way and revealing the fact that it is not and that it requires plenty time, attention and dedication from the team or band gives it presence.
If the information on your crowdfunding website is unorganized, lacks crucial material like a timeline, or fails to explain why people should trust the band to follow through, fans will not contribute.
Show your gratitude: create a variation of reward tiers for the fans who donate different amounts of cash, the album, a screen-printed poster, and inclusion of the supporter's names in the album credits are fine examples of rewards that have worked as a good reward in the past and left the fan or follower satisfied with his donation.
Unrealistic crowdfunding rewards can get bands into trouble if, for instance, they fail to take into account the true expense (monetary and otherwise) of delivering, take into account the expenses like shipping, packaging and time it will take to arrive to the destination. When coming up with your rewards, make sure you know in advance, down to the penny, how much each reward will cost, and factor that into your goal amount.
Another not so used but very good tactic is offering an experience, if your band already has a bit of recognition or has been around for a little while you can offer a meeting with one of the members of the band if the person who donated is close by or he/she has the accessibility to this happening any time soon.
Ask the closest people to you to contribute immediately: As soon as you start your crowdfunding, ask family members or your friends to contribute and to announce their contribution in every social network they have access too.
Leverage your Network: use all methods of communication you have at your disposition to request a donation to your cause, it is important to no let your guard down and just sit down and expect the cash to start rolling out of nowhere.
If a company or a business with some corporative image or recognition donates, request them to share the cause and share in every social network they handle, this can be a good way to boost up your donations depending on how much traffic this company or business has.
And don't limit messaging to only during the launch phase of the campaign. Prepare your fans for the fundraiser to build awareness and anticipation, celebrate milestones as you progress, send deadline reminders as the campaign nears its close, and then, share follow-up messages when you start spending your fans' contributions.
Be versatile: One huge mistake many artists make is setting up a bunch of unbreakable rules, very few payment options and not much else, and they usually do this because they see someone else doing it and expect the same results, remember that what works for someone else does not necessarily work for you.
Keep guidelines but never set rules, offer many payment options, $1 dollar can make the difference so no need to restrict others on how to give you a donation, at the end it is a good cause with a purpose and you have too also give versatility and options to everyone out there to reach as most people possible.
After the campaign: Stay connected with your fans, this will build an important foundation of potential CD buyers and listeners, they donated and they have become a part of your musical journey and if they like what you do they will most probably be happy to contribute to your cause again in the near future.
If you want these fans to continue to support you, then you must keep them up to date with your advancements. Share how you're using the money they entrusted you with. For example, you may think pictures of your band recording the album are boring, but people that aren't involved in making music love these "behind the scenes" glimpses.
You can take fan involvement even further after the fundraising ends by using polls to ask fans which album artwork they like best, or by creating a video or slideshow of contributors wearing the t-shirts they earned by helping out. Be creative. Be you.
Now that we have approached the different parts on how to set up a good crowdfunding and talked a little about how to make it successful through promotion and presentation aspects let us now speak about a very common mistake musicians make and why many crowdfundings do not work or just simply do not receive the attention they deserve and teach you how to do this properly and how to avoid bad results, we are talking about who, how & when to ask….
Who, How & When To Ask
Asking for something is a very tricky method when you need to do it correctly, in our case we have to ask to others to contribute to our Crowdfunding and convince them or show them how they can benefit from it.
I am going to show you the most common mistakes, one by one so you can avoid them, we do not want these to bleed out in our video presentation or in our description and it all plays a big part on the "convincing and engaging" department of our Crowdfund.
Going through the list should help you solidify the language you use in your project and when asking individuals.
First of all, some general considerations and three common type of non-ask situations
Purpose and Mission: Be grounded, certain and centered in why you are asking.
Practice asking so that you are confident and know what you'll say and also remember to be direct when askingnobody likes or pays too much attention to someone who spins around something for too long or just is not being clear about what he/she wants.
Be kind and make sure that saying yes may also be in the other person's best interest.
Not Saying thank you: When asking for money, you cannot focus on your desire for money in your pocket. You need to have a genuine concern for your relationship with the person you are talking to. That means caring for them as much as for yourself.
If you care genuinely, you will feel compelled to communicate your appreciation and heart-felt gratitude.
As for the three common type of non-ask situations to avoid…
Not Asking: Simple and not much to say, simply not even touching the subject in a conversation or bringing it up at all.
The non-Ask Ask: Usually fear or forgetfulness play a part here.
It is where you talk about your project, your purpose and your mission with your music crowdfunding campaign. You talk about what the funds will be used for and how the result will affect your life. You talk about how great it is to have supportive people in your life…
And then you stop short, not asking the person or audience to become a backer.
You HAVE TO ASK, Imagine just how many possible backers you can make in a 400 people gig, or in a local festival, as we said before, one person can make a difference!
Thinking You Shouldn't Ask: Precisely the reason we are writing this section, many of us assume it is wrong and we just shouldn't ask for it, that it would be rude or annoying.While some people may volunteer support for your project, others who really care about you may be too busy or may not realize the importance of your campaign.
Or maybe they're just not thinking clearly and they become a victim of the Bystander Effect where they assume everybody else will do it so they don't have to.
Do not assume who will help, just reach as much people as possible!
How You Ask
These mistakes are big ones because they can severely decrease the chance of a person saying yes to your request.
They usually happen because you don't completely understand your purpose and passion or because you try to copy all of the other disingenuous marketing drivel out there, great news is, it is very simple to overcome and avoid these mistakes by simply preparing yourself.
Being Phony: You have to communicate with a direct person-to-person level, show who you are and be direct, don't use catchy lines or try to sound overpowered or superior in any way, It just simply doesn't work in music crowdfunding because music and music crowdfunding are both much more personal than your typical internet-based product or marketplace.
Always talk about mission and do not exaggerate the facts, be realistic and make people understandthe situation it works a lot more often rather than hard-cold convincing them with annoying catch lines like "Here is where YOU come into play" or along those lines.
Being Or Sounding Uncertain: Another very common mistake is not having your ideas straight, switching too much between your goal and objective, you need to know you want it.
Not Having Dealt With Your Fear of Asking: If you haven't dealt with fear it can bring your efforts down in the end, it is a very powerful psychological factor and can be very influential, we can tell when someone sound afraid or is doubtful.
Simple solution! Grab confidence, asking around is not wrong, it is a very common technique when seeking massive attention for a project and the fear really comes down to whether it will work or not, but not asking at all is the same as always receiving a no for an answer.
Lacking Genuine Concern for the Person You are Asking: before you run off asking for help, spend a little time focusing on the ideas of gratitude towards and caring for those whom you'll approach, people are more likely to give help when they know they're likely to get help.
The way to show that you care is to be certain that pledging to your campaign is right for the person you are talking to
Asking Clumsily: The first several times you present your story and ask for help are going to be awkward. There is no way around it so don't worry about it.
You will need practice to find a smooth and flowing narrative that accounts for all of the necessary considerations. This is why professional sales people go through extensive training and often times work from a script ~ so they don't miss things or screw it up!
Ask a friend to listen to you and throw you out of your comfort zone with uncomfortable comments or just annoying body language, it will give you a boost on your character and voice tonality so that you can gain a bit more confidence.
Playing the Victim Card: Just don't… Playing the victim card for many is a great idea and think it will work great! Which is usually not the case, when we do this it can place blame on others, people can tend to assume that you do not have money because NO ONE is willing to help you not even the very own members on your project.
And if you start leading with negative feelings about how things are going, you are not likely at all to get backers.
Focusing More On Your Need Than On Your Mission: The non-profit world knows this all-too-well. Many, many organizations make the mistake of thinking that because their motives are worthy, people will respond to their need.
Be direct and be convincing, no need to make yourself look like you are just in it for the money.
Who You Ask
This is probably the most common mistake that we see in campaigns and generally results from a misunderstanding of music crowdfunding mechanics.
Remember, 75% of music crowdfunding projects are for under $10,000 and they typically have 100-200 backers.
Those 100-200 backers are usually people or fans you already know, it is rather hard or more like extremely hard to turn a backer into a fan in a few minutes that you have to convince them,
Remember that people do not buy what you do they buy why you do it, and the best way to communicate your Why, is your purpose and mission.
Ignoring Individuals and Focusing On "The Crowd": A Dangerous assumption we make is supposing that talking to a big mass of people has a higher success rate rather than a personal one-to-one communication.
Approach everyone individually and be as persuasive as possible, talk to them about what it is in it for them as a person and why they should contribute.
Trying To Go Viral: The holy grail of any campaign or fundraising situation is attempting to go viral, it is an unexpected unbelievable amount of possible contributers that we all desire it could happen, but the truth is that the success rate of going viral is very low, and it does not pay off, most crowdfundings last only 1 month and after that it's history.
You can't risk two-three weeks (the average time for anything to go viral) of your project.
What You Ask For & Proper Timing
Asking for the wrong thing will also adversely affect your efforts. Luckily, simply knowing what you will ask for ahead of time will take care of the possibility that you get off track and go wrong.
The first type of When-You-Ask mistakes are made when talking to individuals. These mistakes generally arise out of discomfort in asking, the easiest way to keep yourself from making these mistakes is to do all of the preparation that we've already discussed: know your Purpose and Mission
Asking For Too Much Or Too Little:Yes, you need to be specific and clear about your need. But as we discussed earlier, you need to also have concern for the person you are talking to.
Do not go asking someone who is broke for $200 bucks even $20 can be a pompous petition.
Make sure the amount you are requesting is just enough for your needs, no need to overdo it or make all this effort for just $150 dollars when you actually need $2000 bucks to start your project running.
Non-profits understand the natural phenomenon of 80/20 where 80% of the results come from 20% of the occurrences so they're always on the lookout for big fish donors. You'll usually see non-profit appeals lead with a very high dollar amount followed by a couple of lower but still high dollar amounts such as "Please consider pledging $2,000 to our very worthy cause" followed by some checkboxes with the amounts of $2,000, $1,000, $500 and Other where you fill in the blank.
Most people will choose other and throw in $10 or $100 but every once in awhile, the person will just throw down a big ol' chunk of change.
You must keep this option on the table for the backer by not removing it. It is fine if they remove it because it's right for them but it isn't fine for you to remove it.
Thinking You Should Ask About Them First: A very common mistake specially for people we have known for years, is first portraying a bunch of pleasantries and afterwards requesting our need " Hi, we have not met in years we should grab a coffee sometime, by the way I have this project going on could you go and sign up for it? Thanks " This could piss anyone off, the best way is to First point out your need and after that ask them how they are doing, for example: "Hello, I have this big project moving on and would very much appreciate if you could contribute? I have seen you have done some really amazing things yourself! We should grab a coffee sometime and talk for a while!"As we have said before, grab confidence and be direct, from the very first words of your conversation.
Giving Up To Early & Not Following Up: A very common mistake is seeing other campaign reach their goal in a matter of just a few days or even some few hours! That can be a downer but that does not mean it is the end if just one week has gone by, you have to keep doing your best until the very end, some successful crowdfunds have also managed to pull an amazing 70% total project goal in the last week for the deadline.
A critical part of any sales process is follow-up: It is so critical that companies spend tens or hundreds of thousands of dollars training their staff and implementing follow-up procedures, if you contact somebody during the first three days of your campaign and don't see them take action nor do they say no, then contact them the 2 nd week, the 3rd week, and especially in the closing days.
ASK SEVERAL TIMES!
Starting Too Late: Get early support from your closest friends and family to generate momentum and social proof and then capitalize on that by continuing to make your appeal for people to become backers,don't wait until it's too late. You can still be successful at that point but it will be a lot more difficult and, at the very least, you'll end up raising less overall.
Bad Timing: The most important Momentum is at the very beginning of your campaign, many huge crowdfunds have a huge income in just the first three days and then it just steadily lowers down.
In some cases, at the very end of the crowdfund the last 72 hours proof to have another high boost, thisa is due that most websites that host crowdfund put the starting and the ending crowdfunding projects in the front page.
A good solution to keep the money flowing steadily is to tell others BEFORE you launch it and give them a date so they can check it out when you launch your project.
Conclusion
Crowdfunding is indisputably a great method for funding when done the right way, remember that it is all about good organization and having a goal and an objective.
When it comes down to artists or musicians seeking funding for any musical project it really has a few more benefits and a bunch of advantages that take place before, after and in the middle of the process,
We have nothing more to say rather than wish you luck and hope you find useful this guide.