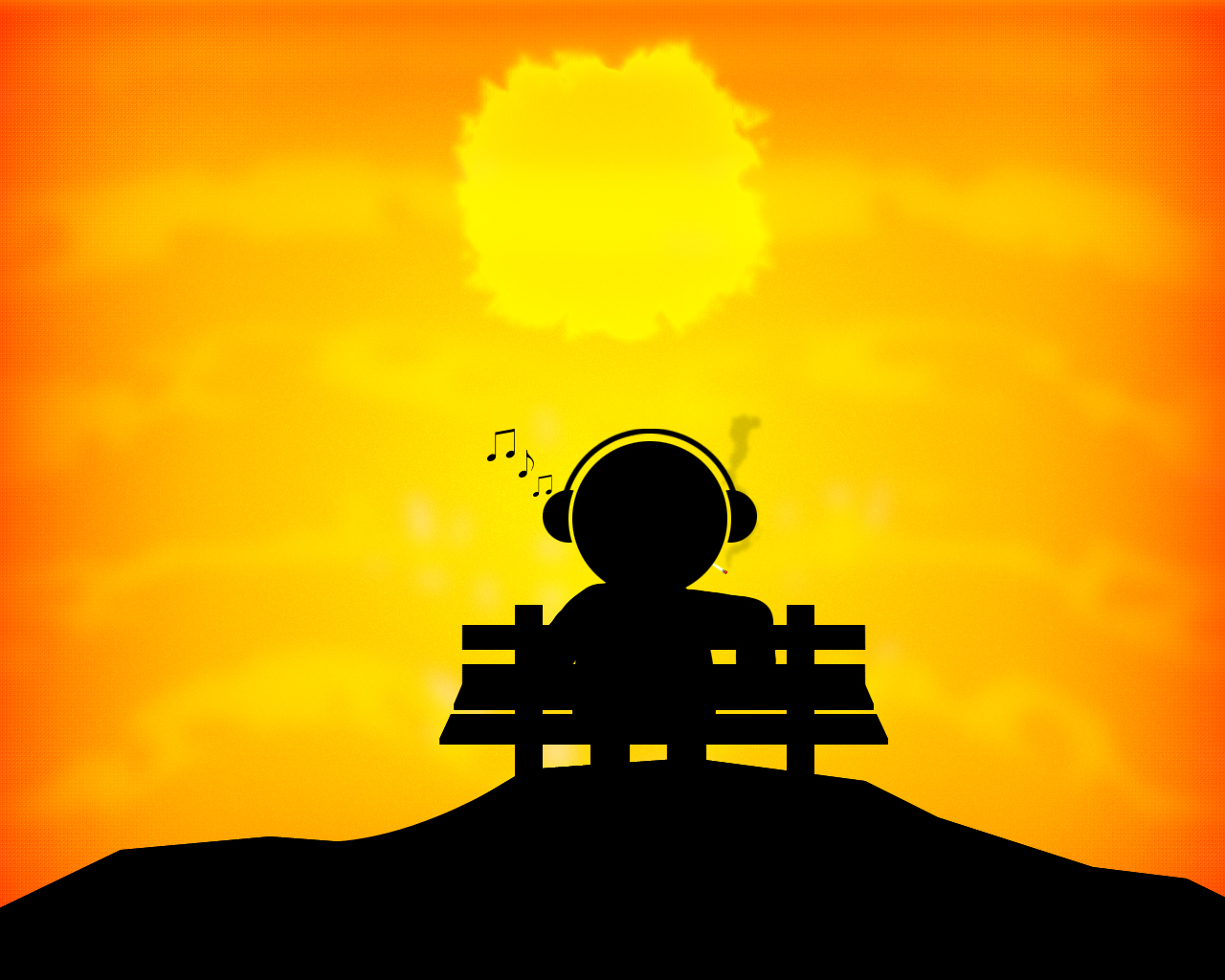 Today we will discuss and handle a few examples of very influential and successful artists who have used social networks and the internet as a handful tool for marketing and promoting their music.
We will cover the major social networks, statistics and advice they might have on the matter for aspiring artists seeking to gain attention for their music and themselves.
First the basics, our artists and the social networks they use, afterward a more thorough analysis of what it is that they do that helps them so much to earn followers, be discovered by other people and keeping their fans engaged.
Let us begin….
Alan Walker
For our first analysis we will see at Dj Alan Walker from Norway 18 years old, he is focused in the genres of Electro and Progressive House Music.
He's success was one of the most recent forms of earning social recognition for your art form, Youtube, he uploaded a song and it caused an uproar for the quality and sound design behind it (the song was named Faded and has been remixed and played often even on the radio worldwide!)
He is an active user the following Social Networks:
Twitter: Twitter is a powerful tool as it helps him to cause and generate attention with updates, he also announces any other social network he uses or website to purchase his music, in occasions when he is touring he posts updates and photos for fans and generating a more direct bonding with them.
Facebook: Facebook is a more stable place for his fans as he counts with a larger number (300,000 aprox) as a professional musician, he has hyperlinks to his other social networks and several updates through photos and messages.Facebook helps Alan to post videos of his upcoming projects as he is an Internet-based artist (meaning he was discovered through this mean and works through it) he has to keep his audience entertained.
Instagram: For instagram's case he posts more personal photos of his daily lifestyle as a form of keeping a more direct and visual contact with his current fan base, Alan usually posts a photo every 2 or 3 days, which can be considered a good time gap to generate some fuzz & buzz.
Google+: his most unused social network (which is the case form any artists as google+ does not have the massive mount of users as Facebook or twitter does) he just has an empty blank profile with nothing but a photo of his most recent song & cover art work for it.
Youtube: As we mentioned he was discovered by this Video streaming platform (along with popular sound & Music streaming service SoundCloud) And his music went viral, from there on he started to stream his music here (with a total of 1,500,000 followers) and petitioned for shares, likes and subscriptions from Youtube Community.
SoundCloud: with 100,000 followers, his SoundSloud is where he links his songs to a digital music store for others to buy, SoundCloud is a more efficient marketing tactic for the last stage of monetary acquisition for the artists out there.
          How did social Networks help grow his fanbase?
The answer is simple as he was very tactic with his viral discovery, he administrated all his Youtube fans through petitioning them to read the description in his videos and check his Facebook, twitter, instagram…etc social networks and asked them to check them often for upcoming news, for him his growth as an artist was rather immediate and keeps growing at a speedy rate.
His main tactic is to ask his fans for shares and support, the impressive aspect for his fan base is how young he is the talent he portrays.
Let us now see a more developed artist with years of experience.
Amanda Palmer
Performer, Musician and Writer Amanda Palmer (Age 40) Playing in the musical genre's of Dark cabaret, Indie Rock & Baroque Pop (Also Spouse to famous illustrator/Writer Neil Gaiman) has two music bands and several collaborations that can be heard in her music channel.
Her success came down from her multi talented creativity as a writer and Musician, she currently holds the most fans through her Twitter account in which she engages her fans often, answers questions, shares news 6 updates on her upcoming art works.
Along with her two band's members (Evelyn, Evelyn & The Dresden Dolls) administrate the following social networks:
Twitter: Twitter for Amanda Palmer is her main tool in her Social Networks as she counts with 1.140,000 followers, She uses it mostly to express herself, building not only an identity as a musician but an identity as an artist in multiple medias.As I mentioned she also administrates twitter's accounts for her two bands and posts constant updates, touring dates, occasional group photos and RT's (re tweet) from band members.
Facebook: Amanda's Facebook page (400,000 followers) has the same function as Alan's but with a bit more insight in her personal lifestyle, she usually posts pictures from events or talks (she was invited to do a TED talk not to long ago with which she gained quite some social recognition)  Amanda mentions constantly how her writing projects are progressing, about her husband's work in which she has taken part from time to time, and her updates as a musician.
Instagram: Amanda has a very peculiar use to her Instagram account as she encompasses only her musical talent and her private life, she shares photos of herself traveling with her band members or with her husband and child.This is a good tactic as Instagram is a more focused network where posts receive a fair bigger share of attention than in any other social network.
Tumblr: The artist uses Tumblr to Share and re blog content only, or very important news about herself, here she showcases other artists or talented individuals she considers that have artistic content worth sharing with her fan base.
As you see, Amanda in comparison to Alan has a more clear subdivision of how each social network will be used and it's main purpose along with a secondary purpose or a sub-reason to them.
How did social Networks help grow her fanbase?
In Amanda's case she already had a small fan base prior to the rising of social networks and the new media, but with this tool she implemented her artistic writing through her fan pages in each network and petitioned them to share her work.
She is a good example of how artists from 20 years ago have adapted to society's new forms of communication and used them to their advantage, she has been able to grow her fan base thanks to Twitter's use of hashtags where she mentions quotes and words of wisdom that people enjoy reading and Youtube to stream her videos or songs she has collaborated, asking also for shares and support from her current fan base.
Night Riots

The American Rock Band from California, formed in 2010 focused in Alternative rock & Pop Rock is another great example of how you can administrate your social networks.
They have their music hosted in Youtube but through the Sumerian Record's channel.

They are active users in the following social networks:
Facebook:Their largest amount of followers (36,000) are situated in Facebook, as they follow a very simple system of posts in which they exclusively promote and market their work and merchandise thanking for support.
Twitter:They have the same content as in Facebook, and use it for the same purpose.
Instagram:They have the same content as in Facebook and focus it in the same way as Facebook and Twitter.
How did social Networks help grow their fanbase?

As you may have noticed their system is super simplistic, professional and clean, they do not share personal experiences but the band's achievements and experiences, this is helpful as it helps build presence for your band and establish it as a whole.
They are a good example of how simplistic the process of share, retweet and messaging in twitter can reach large amounts of people.
They do not ask for shares or internet-based interaction but they ask in their gigs and presentations for new fans to support and follow them, another great tactic!
Avery

Avery is part of the social phenomena of talents discovered via Youtube, born in Phoenix, Arizona 1994 (22 years old) back in 2010 she debuted her first music video for a song titled "Love Me Or Let Me Go" and in the time span of three months she had reached 1 million views! Since then she has kept uploading music and was signed by label "The Island Def Jam Music Group" as one of the youngest artists they have.
She is an Active User of the following Social Networks:
Youtube: Her success door, with an outstanding 300,000 followers and videos uploaded for the past 5 years (her music, Q&A, Announcements, etc..) is her main contact and social network where she keeps her fans engaged with a with a monthly video update.
Twitter: Twitter helps her interaction and presence, she tweets once or twice a day her fan base (80,000) in twitter is by far smaller but very active, she uploads small teases of her upcoming videos and songs and also share photos of her personal daily life and professional work.
   How did social Networks help grow their fanbase?

Her fanbase had an outgrowing burst from her first video, so she relies heavily on Youtube and Twitter to keep them up to date, as she only actively uses these two networks for her it is enough to update all aspects of her life and work.
She keeps a very solid and consistent routine of when and what she is going to share and why (marketing, promoting or fan interaction)
Lindsay Dunn


Lindsay Dunn, 15 year old artist from Long Island, New York is the same scenario as Avery, She handles very few Social networks and had an up rise to fame through her Youtube Channel.
She started uploading her music 2 years ago and has since then had a progressive growth in her fan base, she currently handles around 2000-5000 followers between all her social networks in a very dedicated manner.
She is an Active User of the following Social Networks:
Youtube: Her Youtube being her main Social Network and Exposure tool is her most professionally handled network in terms of promotion mostly, due that she has a small fan base (3,800 aprox) she has the possibility to relate and talk to them often, also answer any questions or thank them.
Twitter: Her twitter is very personal and she only shares occasionally her Youtube videos
Instagram: Her Instagram account has a very personal focus also and does not contain much related to her musical career, but she does mention her thanks to her fans often.How did social Networks help grow their fanbase?
Having a very small fan base is a call for dedication and giving them attention and she delivers this just perfectly! If you are in the same situation her your fanbase is not very big try to do the same and dedicate time to your current fans, also petition shares and thank them for their attention in a often basis.
     The Chainsmokers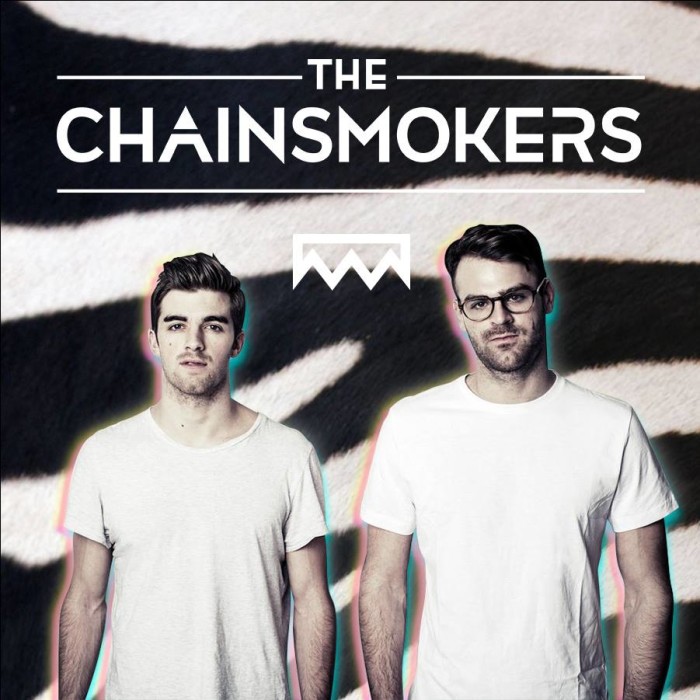 Our final analysis will be focused in the NewYork Dj duo dedicated to Electro House and Progressive Electro with a massive impact, The Chainsmokers, back in 2014 they released their single "#selfie" and since then their fame has risen massively reaching a fan base of over 3,000,000.
They are active users of the following social networks:
Youtube: They host their music in their private channel and their VEVO channel, their songs have reached millions of plays and have been remixed by several renown Djs and artists out there, they upload small sneak peeks to their new album, live shows displaying one or two songs (usually singles) and Interviews
Twitter: They use it for fan interaction and retweeting other famous artists as a support network to keep the hype going, with such large fan bases you require to be extra careful and dedicated to how you keep them engaged.
Facebook: Their facebook has a marketing & promotion emphasis and at the same time they occasionally share funny moments in studio or their private life, they also make personalized memes (jokes through photography with an internet based purpose) to entertain their audience.
Instagram: They upload all the visual content, specially sneak peeks while producing new tracks as a form to get some feedback or who knows, maybe even ideas on how to improve their new single!
SoundCloud: Their Soundcloud has the purpose to upload their new tracks along with Youtube and expand their possibilities to reach out a wider audience.How did social Networks help grow their fanbase?In their situation, having such a huge success it is largely attributed to internet and video host service, Youtube even so, they engage new fans every time by petitioning to share and like their videos.

They use the same petitioning tactic for their SoundCloud, and engage their fans from time to time through twitter, as they have such a huge success they have to keep a margin of how "much" they can interact with fans and avoid disappointments when they can't respond as they are just to many!

As for their case they have their own personal hash tag (#) for twitter so they can see their fan's feedback.

Final Analysis & Conclusion

All of the artists in this list have something in common and that is in fact that they petition their fan base, not matter how big or small to share their content.

They have been able to grow their fanbase thanks two two big words Timing & Consistency.

Timing simply refers to how often they post and at what time they share it, in all cases they include a short message describing what is going on with their life's and give fans something to interact with, at the same time creating a chain effect by getting noticed from fan base contacts as they see that they are interacting with you and curiosity is the mother of all things in the internet.

Consistency simply refers to not leaving the social network inactive for too long, all the artists I mentioned have other social networks but not the time to administrate them all, pick the ones you feel you can handle the best with your time and the content you want to share with your current fan base. As for growing your own fan base we recommend the use of hashtags on Twitter, and interaction in general, talk to them, no matter what social network, reach them out, a big rule in the web world "It's About them, not you" give them the opportunity to check you out by telling them about what you do!